• Sue Downey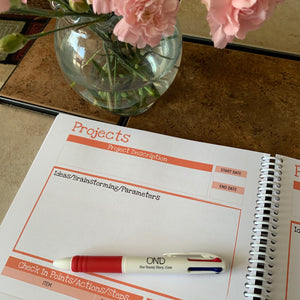 Currently my nanny family is under construction. Well, the family is not under construction as much as the roof and the family room and the hall and the kitchen….. well, lots of work going on. I know, if you have ever been in this situation, you feel my pain.  It's been difficult too because this family has never had a nanny manager before. Until recently, my kiddos were little and they demanded my full attention. So trying to be helpful has meant working hard to find ways to better communicate with them. This has meant for me as a business to put...
---
• Sue Downey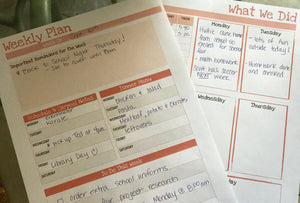 Lots to share with you all on what has been happening. Kickstarter has helped us fund our printed and bound diaries. They are selling well and the feedback has  been so positive. We have heard many stories from nannies and families that they work and that they live happily in the kitchen helping things go smoothly. We also have had many great suggestions on improvements. We are working on those!  We will be launching some new add ons - printed and bound- to go along with the diaries. One aimed at Household Management and one aimed at Newborn Care. These...
---
• Sue Downey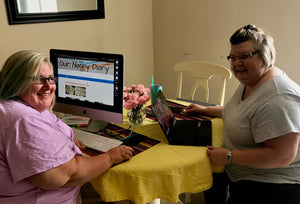 When Kellie and I started talking about this project, I knew that we were on to something. We are both avid office supply junkies. We both know our way around a planner. Kellie's love of post it notes is legendary. But while we both have created nanny books, journal pages, daily logs etc… for various families in our careers, we had never found something that merged it all together. AND looked pretty! So we decided to bring together all of the fun of a planner, the insights we have by working in homes with families for the last 20 plus...
---
• Sue Downey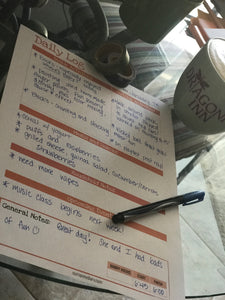 One of the reasons Kellie and I feel strongly about this project is that we both believe that THE HARDEST part of being a nanny, nanny manager, household manager, newborn care specialist or even a babysitter is managing the relationship between the family and the nanny. Ask anyone in the business. It's not the kids or the poopy diapers. It's not the long hours or lack of advancement. What gets to you is navigating this intensely personal and profoundly professional line between employer/employee and family. It's tough. There are many things you can do to help. Strong communication skills, setting...